By: Joe Parsons, Trencor product manager
Cement is a crucial material used to develop the structures and resources we depend on every day. As the key binding ingredient necessary to make concrete, cement is essential to construct major infrastructures like buildings, roads, dams, and other items like tables, planters and bookshelves. 
One of the key raw materials in cement is limestone, which can be acquired by cement producers in a variety of ways. Two of the most common are owning and operating a limestone quarry or quarries, as a part of a cement producer's operations, or purchasing limestone from a separate limestone mining company. 
Regardless of how a cement producer acquires limestone, they are now facing increased concerns from the public and regulators regarding the methods used in limestone operations. To combat environmental impacts and their related social concerns, cement producers need to reevaluate their limestone operations and seek out sustainable limestone mining methods.
Many cement producers are already making sustainability a top priority. In fact, the Portland Cement Association (PCA), the premier policy, research, education and market intelligence organization serving America's cement manufacturing, recently stated, "America's cement producers have a strong culture of innovation that has led to gains in energy efficiency and new sustainable manufacturing practices that continually reduce environmental impacts."1 One such practice the cement industry is turning to is the use of surface miners, which can provide cement producers with practical, operational, business and environmental benefits during limestone mining operations.
Improve Environmental While Decreasing Social Concerns
As cities and suburbs continue to grow and expand, many new residential areas end up being developed near already established cement production locations. As a result, the environmental impacts of extracting limestone for the cement industry has seen growing public concern. One method that has been an area of contention in the extraction process is blasting because it produces ground vibrations, airwaves, flyrock, fumes, dust and noise, which can cause adverse effects to the environment and surrounding community. To address these issues, regulatory bodies are implementing stringent regulations to reduce the environmental impacts and related social concerns of blasting in limestone operations. 
As mentioned above, one mining method that can help combat the impacts of blasting is using a surface miner for limestone operations. A typical surface miner is equipped with a mechanically driven cutting drum that rotates and, as the surface miner moves forward, cuts layers of limestone and crushes the material in the process. The material can then be managed and moved to the next step based on the production requirements of the cement factory. Since this process greatly reduces noise levels and dust compared to blasting, it is easier for cement producers to comply with environmental regulations and ensure that operations are less disruptive to nearby communities.
A case in point: Siam Cement Group (SCG), a cement company from Thailand, first used surface miners in place of conventional drill and blast mining at a shale quarry adjacent to a road connecting neighboring villages. SCG management had decided that blasting was an unsafe option because of the proximity of the village populace, and that surface miners would be a cost-competitive solution while minimizing environmental and social concerns.
Once again, SCG found themselves having to overcome environmental and social concerns when they were planning to build their first owned and operated cement factory in Indonesia. One of the main issues they were facing was that the mining areas were located very close to several villages, and increased governmental regulations made it difficult to receive a blasting permit for the area. Due to these issues, SCG decided that blasting was no longer a viable option. 
Following the success of the project in Thailand, the SCG team determined that surface miners would be the best solution to reduce blasting concerns and the environmental impacts for the nearby villages and still meet their production and cost targets.
The cement factory in Indonesia has been in full operation since August 2015. The factory, with a capacity of 1.8 million tons of limestone per year, relies heavily on surface miners for their limestone production, which operates during daylight to further help minimize the impact on the local community.
Maximize Efficiencies While Reducing Costs
Sustainability isn't the only driver for cement producers to use surface miners in their limestone mining operations. Implementing operations that improve efficiencies and reduce costs is a top priority as well for cement producers, and surface miners are one cost-effective method to help them do just that. 
For example, surface miners significantly decrease the amount of time and money needed for limestone post-processing. This is because surface miners produce a consistently sized crushed material that is small enough to bypass a primary crusher, minimizing the need to crush and screen it. Additionally, the crushed rock from the surface miner can be conveyed directly out of the mining area into a centrally located point for post-processing closer to the factory. 
SCG found this to be true when they were able to use a semi-mobile secondary impact crusher right on the jobsite, centered between the two mining areas. In contrast, other methods, such as blasting, ripping or use of hydraulic hammers, produce large rock fragmentation that requires the use of expensive primary crushers, adding steps to post-processing. Primary crushers must be located at a safe distance from the mining area, which increases the hauling distance to the hoppers. By eliminating these additional steps, cement producers can reduce the time, resources and costs associated with limestone post-processing.  
Additionally, SCG was able to connect the semi-mobile crusher directly to the limestone storage dome over 3.5km away from the jobsite. This, too, reduced time and resources typically needed to transport the limestone. Plus, moving the semi-mobile crusher to newly opened mining areas as the project progressed, minimized transportation distances throughout the project. In fact, it allowed SCG to minimize material transportation distances by over 400m, reduced the number of dump trucks needed by 50% and eliminated the need to invest in a large non-mobile primary crusher. 
Selecting a Surface Miner for Limestone Operations
As with any new method or equipment, it can be difficult to know where to begin. To integrate surface miners into any limestone operation, the first step is to select an experienced OEM partner who is knowledgeable about the machine's mechanical drive and intelligent control systems and can help manage project operating expenses. The right partner will work with the cement producer to identify jobsite conditions, decide how the company will want to utilize the machine and explain additional features that may be beneficial to each unique jobsite. With this partnership, cement producers can feel confident implementing new equipment into their fleets.
Keeping Limestone Operations Sustainable and Profitable
As environmental and social concerns increase, it is crucial that cement producers implement sustainable methods at every step of the process – and this starts at limestone operations. It means evaluating current limestone mining methods and implementing new methods to help minimize environmental impacts and their related social concerns while increasing efficiencies and reducing costs. Integrating surface miners into limestone mining operations can help cement producers address today's industry challenges and be on the right path to sustainably produce the material that holds the world together.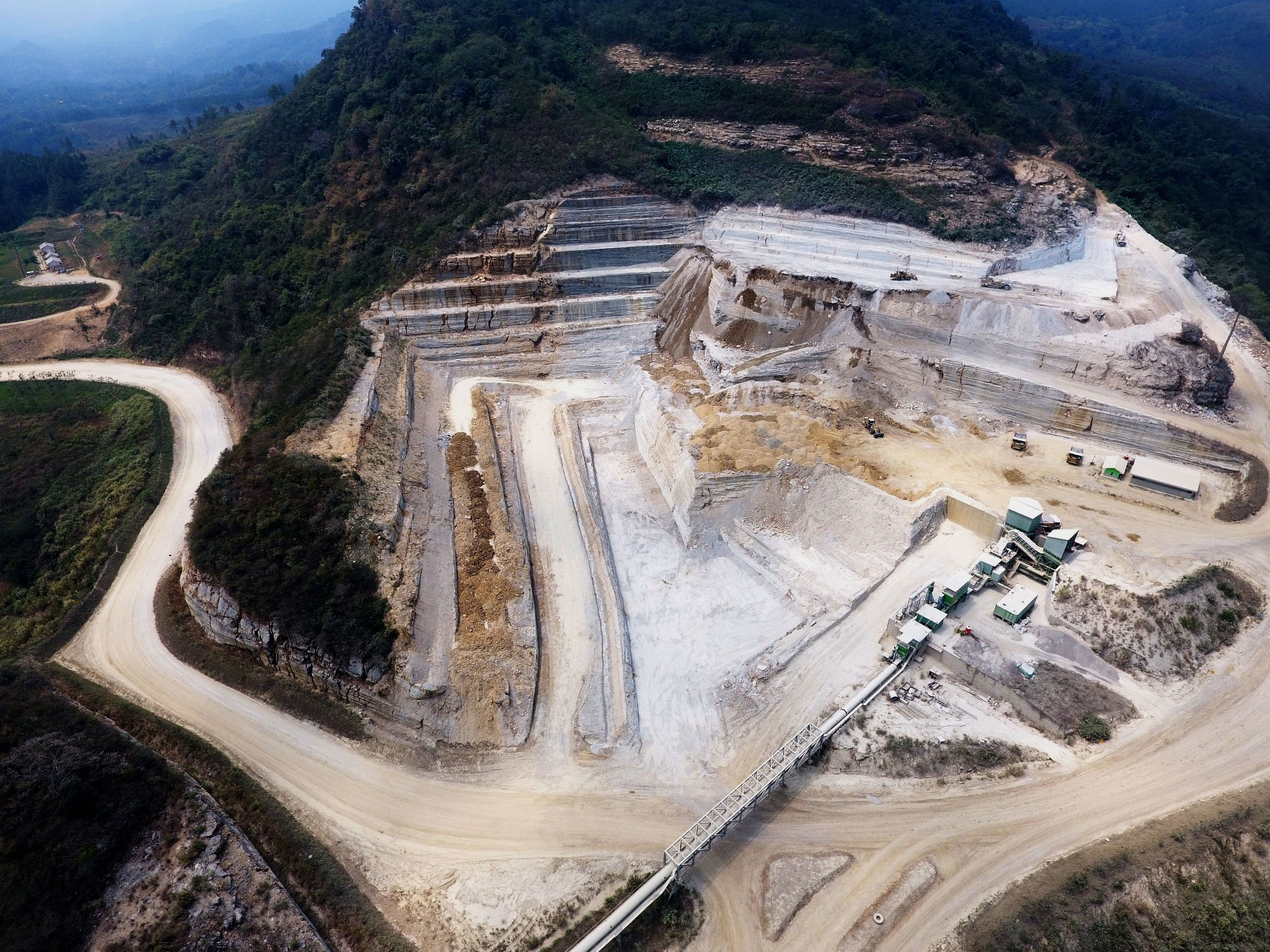 References
Portland Cement Association. (n.d.). Cement and Concrete Sustainability. Retrieved March 22, 2022, from https://www.cement.org/sustainability